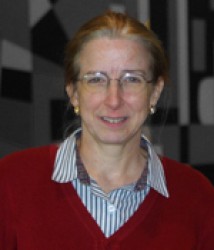 Lee Jolliffe, associate professor of journalism at Drake University, will present "Ohio Newspapers and the Border Wars of the 1850s" at the Symposium on the 19th Century Press, the Civil War and Free Expression.The conference will be held on Nov. 12-14 at the University of Tennessee in Chattanooga.
Jolliffe will discuss newspaper coverage of the escaped slave chases of the Ohio-Kentucky border wars following the Fugitive Slave Act of 1850, which mandated that runaway slaves be returned to their masters.
The paper is a follow-up to an earlier work, which discussed her ancestor John Jolliffe, an abolitionist lawyer in Cincinnati who defended escaped slaves. John Jolliffe's most infamous fugitive slave case was that of Margaret Garner, a recaptured slave who killed her daughter rather than let her be returned to slavery.
"As I researched Jolliffe's handling of the Margaret Garner case, I noticed that Ohioans in small towns and farmland across the state simply refused to allow people to be caught and returned to slavery," Jolliffe said.
In response to the Fugitive Slave Act, U.S. marshals hired local men to assist in slave hunts. However, men who assisted were often expelled from Ohio churches or arrested by small-town sheriffs. Masses of Ohioans also volunteered to aid sheriffs in protecting runaway slaves against the U.S. Marshalls, whom they perceived as violating Ohio's state rights.
The annual symposium, which will be held Nov. 12-14, aims to share research and to develop a series of monographs on issues of the 19th century press. The conference will explore topics including the Civil War, concepts of free expression, images of race and gender, presidents, sensationalism and crime.
For more information on the symposium, visit the Web site.