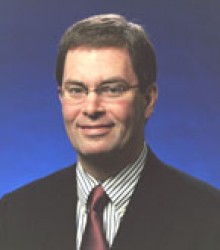 Mark Kende
Mark Kende
, the James Madison chair in constitutional law at Drake University, will give a lecture on South African rights and the United States on Tuesday, Nov. 3.
The lecture, titled "What Can the United States Learn from New Constitutional Rights in Post-Apartheid South Africa?" will take place from noon to 1 p.m. at the Greater Des Moines Partnership, 700 Locust St.
Kende, director of the Drake Constitutional Law Center, will discuss how the South African constitutional court has enforced rights that have helped transform the country. He will also talk about how the United States can learn from South Africa.
His book, which compares rights in the United States and South Africa, was published in March 2009. "Constitutional Rights in Two Worlds: South Africa and the United States" recently received praise as the book of the week on the
Legal Theory Blog.
This lecture is sponsored by Drake University's Center for Global Citizenship, the Iowa Council for International Understanding and Pioneer Hi-Bred International Inc.