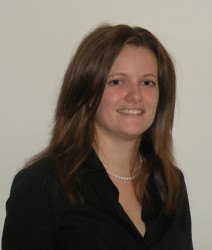 Sarah Clark
An overseas trip after graduation led Sarah Clark, JO'06, to create The Soweto Project, a nonprofit organization that provides toys and school supplies to disadvantaged children of a Johannesburg, South Africa community.
"I signed up with Global Volunteer Network, a program that teams volunteers with organizations in foreign countries that need help," Clark said.
The network placed Clark with the Klipkop Wildlife Sanctuary in South Africa, where she worked for a month. There, she maintained the preserve by repairing fences damaged by poachers and cutting firebreaks to prevent wildfires.
Soweto is home to one of the most diverse populations in South Africa, with members of many tribal groups. The townships played a significant role in the rise and fall of apartheid in South Africa.
In the 1950s, the government forcibly relocated blacks to Soweto. In the mid-1970s, riots erupted in Soweto to protest government policies. These riots drew the attention of international leaders who began putting political pressure on the South African government to end apartheid.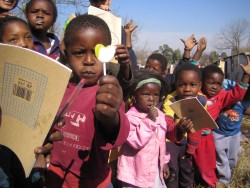 The Soweto Project provides school supplies, and possibly job skills training in the future, for children in South Africa.
Encountering Soweto's poor
It was on a weekend guided tour of Soweto, Johannesburg's southwestern townships of shanty towns, that gave Clark her idea for The Soweto Project.

"The experience was overwhelming, both in the sheer number of children who live in the shanty towns and the kids who were just beginning to have something they could call their own," Clark said.
It's taken three years for her to get The Soweto Project off the ground. "Starting a nonprofit is surprisingly expensive," said Clark of Baltimore, Md. "The fee to register as tax exempt with the Internal Revenue Service is $750."
Providing education and job training goal of nonprofit group
In addition to providing school supplies, Clark says the long-term goal of The Soweto Project, also is to offer job skills training.

"There are industries in South Africa lacking in personnel and we would like to provide training for the people of Soweto to work in those industries," Clark said.
Having as much of a positive impact on the South African economy as possible is another goal. The South African economy was already struggling when the current worldwide recession hit.
"We're going to purchase the toys and school supplies in South Africa to help get money moving within the country," Clark said. "It helps their economy, but also helps us cut down operating expenses. We can also use a favorable exchange rate to make the most of the donations we collect."
For more information on The Soweto Project, and to make a donation, visit
www.thesowetoproject.com
or call 314-422-7148.