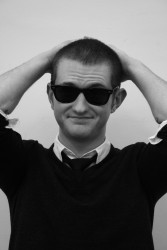 Max Plenke
Despite the economic climate, four Drake students landed internships with top media outlets from New York to California where they are gaining skills to compete in the tight job market.
"The journalism job market is worrisome, of course, but we haven't seen any drop-off in the demand for our students," said Kathleen Richardson, director of the School of Journalism and Mass Communication.
"Drake students are very bright, flexible and persistent, and we are confident that we are providing them with the skills they need to be successful. We're very proud of them."
Max Plenke
, a senior magazine major is serving as a Web editorial intern at GQ.com in New York City. His duties include researching, editing and transposing interviews.
Plenke landed the job by taking advantage of personal connections. He sent writing clips and his resume to a GQ assistant editor, who was a classmate of one of Plenke's friends.
Once he caught wind of the internship opening, he informed his contact that he was applying for the position.
An avid GQ fan, Plenke says he feels very fortunate that he was chosen.
"A big part of the experience is walking down the same narrow hallways as the editors and writers whose work I read every month," Plenke said. "I don't really feel like I'm at work."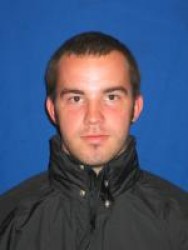 Matt Mobley
Matt Mobley
, a senior radio and television production and graphic design major, is spending his summer as an intern with CBS Sports in New York City.
Mobley serves in the graphics department helping prepare openings and in-game graphics for the NFL and college football seasons.
He found out about the internship opportunity through networking. He sent an e-mail to a freelance videographer he knew, and asked if he was aware of any summer job or internship openings. The videographer sent Mobley a few contacts to pursue, and a few weeks later the Drake student had an interview with CBS.
Despite working with CBS Sports, Mobley has had some notable experiences on the job unrelated to sports. "There are a lot of different studios in the building I work in," he said. "Everything from 'NFL Today' to 'Black Entertainment Television' is produced here."
"I ran into Eminem my first day as he was getting ready to appear on the BET show '106th and Park'."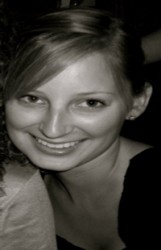 Tara Richards


Tara Richards
, a senior magazine major, is an editorial intern for Ladies' Home Journal in New York City as part of an internship offered by the American Society of Magazine Editors.
The ASME internship is a prestigious program that places a select number of students at various publications to gain work experience. Richards is one of 27 students accepted into the program this year.
She found out about the internship as a first-year student at Drake, and has been working to get the internship since then.
Now she is experiencing working with various departments at Ladies Home Journal.
"The most significant moment I've had so far happened when the Web team invited the interns to share ideas for the Web site and how we could contribute," said Richards, who also worked at Meredith Corp. and Principal Financial Group in Des Moines.
"Another intern and I drafted proposals for entirely new book and movie review sections, even though we were nervous about suggesting such a big change. But they loved it! Now we get to contribute to the Web site every week for the whole summer."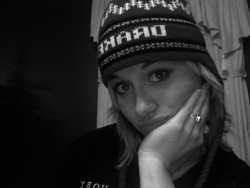 Caitlin Berens
Caitlin Berens
, a junior magazine major, is working at both Angeleno and Billboard magazines in Los Angeles.
At Angeleno, Berens fact checks, researches articles and attends and reports on social events for the "Scene in L.A." section of the magazine.
At Billboard she writes for both print and Web, reviewing CDs and writing about up-and-coming musicians.
Berens took the initiative in securing both internships for herself. "I knew I wanted to be living in L.A. and working through the summer," Berens said.
If living and working in the city of her choice wasn't enough, Berens is also experiencing memorable moments on the job.
"Getting to stand next to Mark Wahlberg at the Chrysalis Butterfly Ball for Angeleno was a pretty nice bonus."