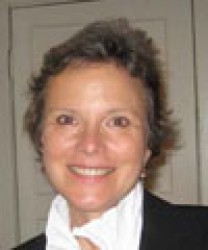 Carolyn Forché
Award-winning poet and author Carolyn Forché will read selections from her poems and discuss her writing on Saturday, April 18, at Drake University. The event is the result of a partnership between Drake's Writers and Critics Series and the Des Moines National Poetry Festival, which sponsors annual readings in Des Moines by some of the country's most eminent poets.
The lecture, which is free and open to the public, will begin at 7:30 p.m. in Sheslow Auditorium, Old Main, 2507 University Ave.
In conjunction with Forché's visit to Des Moines, the Writers and Critics Series is also sponsoring the following events. Both events will be held on Friday, April 17, and are free and open to the public:
Q&A with Forché, 3:30 p.m., Cline Hall, Room 206, 2802 Forest Ave.
"Poetry of Witness," several Iowa writers will read and talk about their favorite poems from Forché's anthology, 8 p.m., Zanzibar's Coffee, 2723 Ingersoll Ave.
Forché is the author of four books of poetry:
"Gathering the Tribes"
"The Country Between Us"
"The Angel of History"
"Blue Hour"
She also has an anthology titled, "Against Forgetting," and has translated several poetry works into English.
Her writing has won several awards including the Yale Series of Younger Poets Award and The Los Angeles Times Book Award. In addition, she has been recognized for her work on behalf of human rights and the preservation of memory and culture.
Forché's articles and reviews have appeared in The New York Times, The Washington Post, The Nation, among others. She has held three fellowships with The National Endowment for the Arts and in 1992, received a Lannan Foundation Literary Fellowship.
The series is sponsored by the Drake English Department and made possible by a grant from the Drake Center for the Humanities. For more information, contact Jennifer Perrine at 515-271-4161 or
jennifer.perrine@drake.edu
.