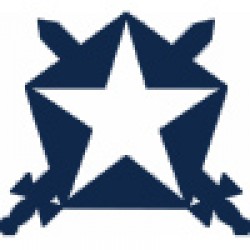 CONTACT: Lisa Lacher, 515-271-3119,
lisa.lacher@drake.edu
Pi Kappa Phi Fraternity will return to Drake University in fall 2009 to reestablish the Beta Delta chapter, originally chartered in 1949.
An expansion team from the fraternity's national headquarters will spend four weeks on campus next fall. The team will host a series of informational presentations and recruit men to be re-founding fathers of the chapter.
The return of Pi Kappa Phi will be the fraternity's first presence on campus since it disbanded the Beta Delta chapter in 1994. It will rejoin as the ninth fraternity at Drake.
"Pi Kappa Phi coming in next fall is a great opportunity for the Interfraternity community," said Michael Tarin, president of Drake's Interfraternity Council. "Bringing another chapter to fraternity life will spark growth within the Greek community. It will help add new views, ideas and diversity to the council.
"This will require a great deal of time and commitment from Pi Kappa Phi, but an equal expectation is placed upon everybody on campus in order for their re-colonization to be successful," he added.
"The Office of Fraternity and Sorority Life is excited about the growth of the community. Pi Kappa Phi's presence will provide an added opportunity for men at Drake to be a part of a lifelong brotherhood," said Drake Assistant Dean of Students Melissa Sturm-Smith, who oversees Fraternity and Sorority Life.
Pi Kappa Phi was founded Dec. 10, 1904, at the College of Charleston, Charleston, S.C., promoting leadership in the classroom, on the athletic field, in campus politics and within the community. Today, the fraternity continues to emphasize leadership on more than 140 campuses across America.
For more information about Pi Kappa Phi, visit the fraternity's Web site or contact Christian Wiggins, assistant executive director, at cwiggins@pikapp.org or 704-504-0888, ext. 106.