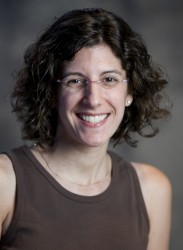 Melisa Klimaszewski
MEDIA CONTACT: Tory Olson, 515-271-1834, tory.olson@drake.edu
Melisa Klimaszewski, professor of English at Drake University, will present "Decentering Dickens: Collaboration and Anonymity in Victorian Periodicals" on Friday, March 27, as part of Drake's Center for the Humanities Spring Colloquium Series.
The presentation, which is free and open to the public, will begin at 3:30 p.m. in the Honors Lounge of Medbury Hall, 2730 Forest Ave.
Klimaszewski specializes in nineteenth-century British literature and culture, critical gender and race studies, and the literature of South Africa. She is the author of two books in Hesperus Press's Brief Lives series and has edited several of Charles Dickens's works. Her publications also include articles on nineteenth-century domestic servants.
Sponsored by the Drake Center for Humanities, the series features Drake faculty members whose work involves questions and topics relevant to the humanities.
The Humanities Colloquium Series will conclude on April 17 with a presentation by Michael Haedicke, assistant professor of culture and society. His presentation, titled "Does it Matter Why Somebody Buys Organic Food?: How Industry Members Configure Consumption and the Public Good," will take place from 3:30 to 5 p.m. in the Honors Lounge of Medbury Hall.
For more information about the series, contact Joseph Schenider at 515-271-2158 or joseph.schneider@drake.edu.