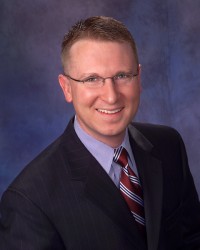 Micah Craven
DRAKE OFFERS SEMINARS TO HELP PEOPLE WEATHER ECONOMIC STORM
A new seminar series at Drake
University aims to help people cope with the current economic turmoil —
whether they are laid-off workers seeking jobs or employees striving to keep
their jobs.
The Center for Graduate and
Professional Studies in Drake's College of Business and Public Administration
organized the series of three half-day seminars to help Des Moines-area
residents deal with the continuing recession.
"We're focusing on practical
ways that people can strengthen their skills, conduct effective job searches
and explore opportunities to start businesses," said Tom Root, associate
professor of finance at Drake.
The series, which begins Feb. 6,
is titled "The Things You Know and The Places You'll Go." Each
session costs $10 and the cost for the entire series is $25. All of the
sessions will begin at approximately 8:30 a.m. in Aliber Hall, 2847 University
Ave.
The seminars, co-sponsored by Dardis Communications Inc. of Chicago and Des Moines, will cover the following
topics:
Feb. 6 — Essentials of
Communication — Present and Deliver in a Dynamic Fashion. Micah Craven, vice
president of Dardis Communications, will discuss the power of clearly
organizing one's thoughts, how to communicate with impact and how to present
effectively at a dynamic level.
March 6 — Strategic Positioning
— Effectively Navigating The Job Market in 2009. Career Resources Group of
West Des Moines will present the opening and concurrent sessions. Mary
Gottschalk, owner of MCG Strategic Services in Des Moines, will give the
closing address, titled "Never Waste a Crisis."
March 27 — Uncovering
Opportunities — Entrepreneurship Here! How! Now! Speakers will include Leisa
Fox of the Iowa Association of Business and Industry; Lori Day of FocusFirst;
Doug Lewis of the Iowa Department of Economic Development; Mike Wagner of White
Rabbit Group; and Tom Swartwood of both The Pointer Group LLC and Swartwood Hesse Inc.
Additional information and
registration is available online at http://www.cbpa.drake.edu/cps/events.htm.
For questions, call 515-271-2592.
Dardis Communications helps individuals and businesses
reach their strategic goals through effective communication. The company gives
its clients a competitive edge by providing them with the skills they need to
consistently lead, influence and inform others.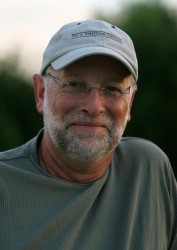 David Peterson
LIBRARY SERIES TO FEATURE PULITZER PRIZE-WINNING PHOTOGRAPHER
Two-time Pulitzer Prize-winning photographer David Peterson will present a talk about his photography as part of Drake University's "Live! at Cowles Library" series on Thursday, Feb. 19.
Peterson, a former Des Moines Register photographer, will discuss "Shattered Dreams: The Story Behind the Pulitzer Prize-Winning Iowa Farm Crisis Photographs." The talk will begin at 7 p.m. in the Reading Room of Cowles Library. A reception will follow.
Twenty-nine of Peterson's photographs will be on display, primarily in the Library's James Collier Heritage Room, during February and March.
Peterson recently began his freelance photography career and does multi-media projects for Drake and other Des Moines-area clients. He has been a photojournalist for more than 35 years, including 30 at the Des Moines Register, where he was a staff photographer and a special projects photographer.
A resident of Pleasant Hill, Peterson won his first Pulitzer Prize in 1987 for his photo essay on Iowa's Farm Crisis. The essay was published in the Register in 1986. He also received a 1991 Pulitzer Prize for Community Service for seven photographs of a court trial and a woman who was raped and came forward to press charges. The photos accompanied a story which prompted widespread reconsideration of the traditional media practice of concealing the identity of rape victims.
He is also a three-time winner of the National Press Photographers Association Region 5 Photographer of the Year Award. The honor is awarded to a newspaper photographer working in the four state region of Iowa, Illinois, Minnesota and Wisconsin, for outstanding published work in a given year. He has received numerous local, regional and national awards.
In addition, Peterson was a judge for Pictures of the Year, the largest contest for photojournalists in the world and a White House News Photographers Association contest.
Peterson has worked on many book projects including:
"Baseball in America"
"A Day in the Life of Ireland"
"24 Hours in Cyberspace"
"The Power to Heal"
"One Digital Day"
"America 24/7"
"America at Home"
For more information or to RSVP for the event, contact Susan Breakenridge at 515-271-3994 or
susan.breakenridge@drake.edu
. RSVPs are requested by Feb. 12.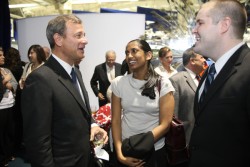 Chief Justice John Roberts talks with students after his Opperman Lecture, which recently was published by Drake Law Review.
DRAKE LAW REVIEW AGAIN RANKS AMONG TOP 30 NATIONWIDE
For the fourth consecutive year, the Drake Law Review ranks among the top 30 law reviews nationally for the number of times courts have cited its articles.
"We are justifiably proud of the continued high ranking of the Drake Law Review," said Law School Dean Benjamin B. Ullem. "It demonstrates that the courts have found the journal's diverse collection of scholarship helpful to the judiciary in the law-making process."
The Drake Law Review is published quarterly by Drake law students.
"The editorial staff makes a conscious attempt to provide articles, notes and lectures that are practical in application, yet forward in thought and purpose," said Joshua Patrick, editor of the publication.
The first issue of Volume 57, which was published this week, features the remarks of the Chief Justice of the United States John G. Roberts Jr. when he delivered the Dwight D. Opperman Lecture in Constitutional Law at Drake in October. View a photo gallery from his visit and lecture online.
In addition, this issue contains an article by Stephen J. Rapp, LW'74, prosecutor of the United Nations Special Court for Sierra Leone. The article is titled "The Compact Model in International Criminal Justice: The Special Court for Sierra Leone."
Other articles in this issue are:
"ERISA Disability Claims in the Eighth Circuit" by Terrence D. Brown




"Parsing Supreme Court Dicta to Adjudicate Non-Workplace Harms" by Lisa M. Durham Taylor




"Federal Courts as Constitutional Laboratories: The Rat's Point of View" by Maureen N. Armour
The issue also includes student-written notes on the following topics:
"In the Best Interests of the Child and the State: A Call for Expansion of Iowa's Postsecondary Education Subsidy Law" by Scott A. Hall




"The Inconsistent State of Municipal Home Rule in Iowa" by Jay P. Syverson
JOURNALISM STUDENTS HONORED FOR RADIO STORIES
The Iowa College Media Association recently announced four
Drake Broadcasting System
students as winners in the 2008 College Radio Competition. Drake won two first place awards and a third place honor.
Brian Harrington, senior, Greg Woods, sophomore, Rebekah Maxwell, senior, and Joe Barlow, junior, will receive awards and be recognized at the 2009 ICMA convention on Feb. 5 in downtown Des Moines.
"Our students do terrific work, and we're always proud when they receive awards," said Todd Evans, professor of journalism and adviser for DBS. "They're so busy reporting, writing and producing — but I tell them to never undervalue having their name called and receiving applause. Journalists rarely get that."
Harrington of Hastings, Ill., and Woods of Newton, Iowa, received first place for Best Sports Play-by-Play. Harrington is the sports director for Drake's radio station, KDRA 94.1 FM "The Dog," and Woods serves as the assistant sports director.
"The clip was of Greg and me calling the women's basketball game against Quincy College on Nov. 1," said Harrington, a broadcast news and psychology major.
"It's a great honor to receive a statewide award," said Woods, a neuroscience major with a minor in journalism. "To be recognized for doing something you enjoy is just phenomenal."
Maxwell of What Cheer, Iowa, received first place for Best News Programming. She followed eight presidential candidates during the 2008 caucus season and examined their immigration policies, as well as the reactions of several groups on both sides of the issue.
"I don't think journalists go into their work expecting outside recognition," said Maxwell, a broadcast news and theatre major. "They do it because they see stories that need to be told. Honors like this provide incentive to tell those stories in new and creative ways."
Barlow of Lindenhurst, Ill., received third place for Best Newscast.
"I did a national story, an Iowa story, a weird story and a sports story," explained Barlow, a junior broadcast journalism major. "Each newscast features a couple stories from other students in the radio news class as well as current news and weather."