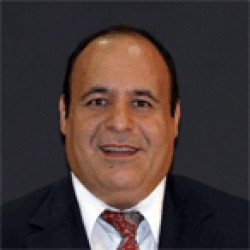 Zabihollah Rezaee
CONTACT: Tory Olson, 515-271-1831, tory.olson@drake.edu
Renowned accounting consultant Zabihollah Rezaee will present "Corporate Governance Post Sarbanes-Oxley" at Drake University's Financial Executives International – Drake School of Accounting Lecture on Thursday, Oct. 30.
The event, which is free and open to the public, will start at 7 p.m. in Sheslow Auditorium in Old Main, 2507 University Ave.
The lecture will discuss the corporate world today, in terms of the impact of the Sarbanes-Oxley Act, which established new and enhanced standards for U.S. management and accounting firms and public company boards. The act was created by the Public Company Accounting Oversight Board (PCAOB) and passed in 2002.
Rezaee, the Thompson-Hill chair of excellence and professor of accountancy at the University of Memphis, served a two-year term on the Standing Advisory Group of the PCAOB. In 2007, he was a finalist for the Sarbanes-Oxley Institute's SOX MVP Award.
He also has been a financial and management consultant with national and international organizations, such as the United Nations. In addition, he has made more than 120 presentations at conferences and workshops throughout the world and has published six books and more than 170 articles in a variety of accounting and business journals.
Razaee also holds the following certifications:
• Certified Public Accountant (CPA)

• Certified Fraud Examiner (CFE)

• Certified Management Accountant (CMA)

• Certified Internal Auditor (CIA)

• Certified Government Financial Manager (CGFM)
Rezaee received a Bachelor of Science from the Iranian Institute of Advanced Accounting, a Master of Business Administration from Taleton State University in Texas and his doctorate from the University of Mississippi.
The FEI – Drake Lecture is an annual event co-hosted and sponsored by the Iowa chapter of the Financial Executives International and Drake's School of Accounting, which is part of the College of Business and Public Administration.
The leading advocate for corporate financial management, FEI is a professional association of more than 15,000 senior financial executives from some 8,000 major corporations throughout the United States and Canada. The Iowa chapter has 95 members from more than 60 organizations and has been ranked nationally for its program quality.
For more information about the lecture at Drake, contact Stephen Gara, associate professor of accounting, at 515-271-2156 or stephen.gara@drake.edu.