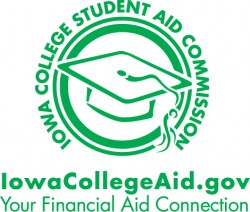 CONTACT: Tory Olson, 515-271-1834,
tory.olson@drake.edu
A Drake University student recently was appointed to the Iowa College Student Aid Commission as the only student commissioner on the board.
The unexpected opportunity came on Thursday, when Bo Berntsen, coordinator of Boards and Commissions for Iowa Gov. Chet Culver, called to offer Tara Richards the position.
"I'm very excited to be involved in state education again," said Richards, a junior magazine major from Indianola, Iowa. "College financial aid issues will be a completely new experience for me, and I'm thankful to have this opportunity."
Richards will serve a two-year term as an enrolled student at a board of regents institution, community college or accredited private institution. The board has 14 members, eight of which are appointed by the governor. She attends her first meeting today (Sept. 18.)
Among many tasks, the Iowa College Student Aid Commission administers nearly $59.8 million each year in the form of need-based scholarships, grants, work-study opportunities and loan forgiveness programs.
Previous experience paved way for Richards' appointment
As a senior at Indianola High School, Richards served on the Iowa Board of Education as the voice for all high school students. During her year-long term, the board dealt with issues such as "No Pass, No Play" — which hinged on whether students failing classes should be able to compete in sporting events.
"I became truly passionate about education that year," Richards said. "I've been interested in finding a way to stay involved ever since."
Along with her new position, Richards also serves as editor-in-chief for Drake Magazine and has an internship with Meredith Corp.
Find more information about the Iowa College Student Aid Commission online.