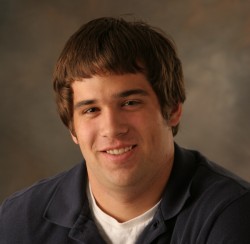 Tyler Buller
Drake senior Tyler Buller, 20, filed candidacy papers last week for the Johnston Community School District Board of Education.

If Buller is elected, he will be one of only two school board members younger than 25 in the state of Iowa., according to statistics provided by the Iowa Association of School Boards.
Buller, a 2006 graduate of Johnston High School, is majoring in politics at Drake University. He chose to attend Drake in part so he could stay active in the Johnston community.
"At Drake, we talk a lot about how important it is for students to become engaged citizens, and stay involved in their communities," Buller said. "I think being able to bring my unique set of experiences to the table as a recent graduate and current college student is a great way to give back to the community I grew up in."
Buller said he is running for school board to help maintain and improve the quality education he and his peers received in the Johnston school district, while bringing a unique set of experiences to the table. He faces two opponents for a single-year term.
"I covered the board as editor of the Johnston student newspaper, and I observed the efforts of people who chose to volunteer their time to the district," Buller said. "I have a great deal of respect for the work of the board over the last several years, as I believe members have had the interests of all students in mind as they've made decisions."
He also hopes to bring something to the board no other candidate can — a fresh perspective earned during 12 years of experiencing board policy as a Johnston student.
In addition, he said as the district continues to grow, the board needs to work toward policy that will meet the needs of an economically and ethnically diverse population.
"I agree with many on the current board that it's imperative to be prepared to address new and different challenges as the face of the Johnston district continues to change," Buller said. "It is the role of the school board to ensure all of our teachers have the necessary tools to meet the needs of every student."