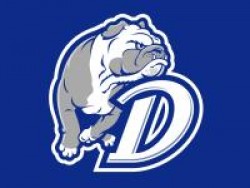 Drake alumni, friends and fans in the Washington, D.C. area are invited to get together informally to cheer the Drake men's basketball team at Penn Quarter Sports Tavern, 639 Indiana Ave. N.W., at the following game watch events:
• Sunday, January 6, Drake vs. Evansville; tip-off: 2:05 p.m.
• Tuesday, Feb. 19, Drake vs. Bradley; tip-off: 7:35 p.m.
Contact Emily Weaver at emily.weaver@drake.edu or 515-271-3155 with questions. Go Bulldogs!