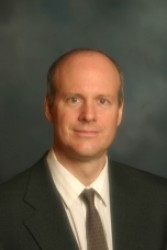 Ed Fallon
CONTACT: Ed Fallon, 515-238-6404 or 515-201-9405, imforiowa@gmail.com;

Lisa Lacher, 515-271-3119, lisa.lacher@drake.edu
Ed Fallon, a Drake University graduate who has been active in state politics for several decades, will give the Stringfellow Lecture at Drake on Thursday, March 8. The free public lecture, titled "Politics as a Religious Vocation," will start at 7:30 p.m. at St. Catherine of Siena Catholic Student Center, 1150 28th St.
Fallon attended Drake between 1985 and 1987, earning a bachelor's degree in religious studies. Before coming to Drake, he attended Marlboro College in Vermont for two years and traveled the world for six years. After graduating from Drake, Fallon founded the Des Moines Campaign for Nuclear Disarmament. In 1995 he traveled to India to study the ways Mahatma Gandhi's ideas had been adapted to address social and political problems.
Fallon was elected to the Iowa Legislature in 1993 and served in that body until 2006. As the representative of downtown Des Moines, River Bend and Highland Park, he championed the needs of his constituents, especially low-income persons who were neglected or mistreated by landlords, business and government. He became so popular among voters that he seldom had electoral opposition.
In 1998, Fallon helped found 1000 Friends of Iowa, a group dedicated to protecting farm land and quality of life, curtailing urban sprawl and revitalizing central cities. It was as a result of his work in this area that he saw the need to seek the Democratic nomination for governor in 2006. He attempted to pull together a coalition of people with diverse interests and political convictions. His bid fell short, but he continues to organize this coalition.
"Ed Fallon has been invited to be our lecturer because we are proud of his accomplishments and want to inspire the present generation of Drake students to embrace civic vocations," said Dale Patrick, Drake professor of religion. "Indeed, we hope that there will be some who take up one or another of Ed's causes."
The Stringfellow Lectureship is a memorial to the late Ervin E. Stringfellow, professor of New Testament language and literature at Drake for 41 years. The Cornerstone Class of First Christian Church established the lectureship in 1962. For more information about Fallon's lecture, call 515-271-3170.