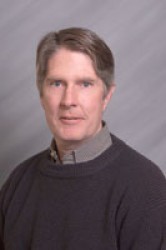 James W. Hubbell III
The distinguished Hubbell name invokes all the hallmarks of a generous family deeply committed to the growth of the community. James W. Hubbell III, chairman of Hubbell Realty Co., continues his family's legacy as the newly elected chair of the Drake University Board of Trustees.

Hubbell, who was first elected to the Board of Trustees in 1984, is serving a three-year term as chair. He is joined by newly elected members Roger K. Brooks, BN'59, Peggy Fisher, FA'70, and William C. Knapp II, LW'76.

Brooks, of Des Moines, is retired chairman and CEO of AmerUs Group. Fisher, also of Des Moines, is COO of Stelter Co. Knapp II, of West Des Moines, is CEO of Knapp Properties.

William W. Drury Jr., LA'73, LW'77, attorney at Renaud Cook Drury Mesaros PA, Phoenix, Ariz., also has joined the board, serving in an ex-officio capacity as president of the Drake National Alumni Association.

In addition, the Board of Trustees passed a resolution this fall to appoint William C. Knapp, chairman emeritus of Knapp Properties, as a trustee emeritus. The appointment demonstrated Drake's gratitude for his 30 years of service on the board and countless acts of generosity, including his philanthropic donations to the University as well as the community.

As chair, Hubbell's goals include building a stronger endowment with a focus on the funds available for student financial assistance and new dollars for faculty and staff salaries.

"I don't think the campus has ever looked better," Hubbell said. "Drake has many challenges ahead, but we have a support group ready, willing and able to help us meet those challenges. Our students, faculty and staff, alumni, trustees as well as the entire Des Moines and Iowa communities are behind us."

Drake's Board of Trustees meets four times yearly and serves as the University's policy-making and governing body.