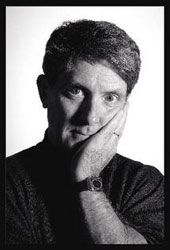 Timothy Corrigan
CONTACT: Lisa Lacher, 515-271-3119, lisa.lacher@drake.edu
Film scholar Timothy Corrigan will lecture on his most recent study, "The Essay Film," at 7 p.m. Tuesday, Oct. 11, at Drake University as part of the Drake Writers and Critics Series. The lecture, titled "Herzog's `Grizzly Man' (2005) and the Essayistic," will be held in room 206 of Cline Hall of Pharmacy and Science, 2802 Forest Ave. It is free and open to the public.
Corrigan, the director of cinema studies and professor of English, German and art history at University of Pennsylvania, focuses on modern American and international cinema as well as film pedagogy. His published works include "New German Film: The Displaced Image," "The Films of Werner Herzog: Between Mirage and History" and "A Cinema Without Walls: Movies and Culture after Vietnam." His latest research focuses on the works of such filmmakers as Herzog, Chris Marker, Agnes Varda, Derek Jarman and Trinh T. Minh-Ha.
The event is sponsored by the Drake University English Department and the Drake Center for Humanities. For more information, contact Dina Smith at 515-271-3127 or dina.smith@drake.edu.