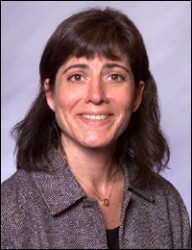 Suzanne Levitt
Drake University has received a $15,000 grant for the Joan and Lyle Middleton Center for Children's Rights at the Drake Legal Clinic from the Greater Des Moines Community Foundation's Community Impact Fund.

The center provides direct legal representation and other social services to abused and neglected or delinquent children in the greater Des Moines area.

"The Greater Des Moines Community Foundation's generous grant will increase our ability to address the spectrum of issues our child-clients present while increasing our ability to attract funding and become self-sufficient," said Suzanne Levitt, executive director of the Drake Legal Clinic.

The Community Foundation provides financial resources to local projects in the areas of arts and culture, education, health, human services and community betterment.