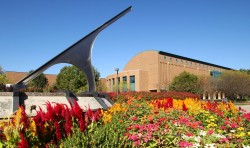 Cartwright Hall
The Iowa Board of Law Examiners announced a 92 percent first-time passage rate for Drake Law School graduates in the July 2011 Bar Examination.
The overall first-time passage rate was 90 percent. The passage rate for the University of Iowa was 90 percent, and graduates of Creighton University passed at a rate of and 84 percent.
See the announcement on the Iowa Judicial Branch website.