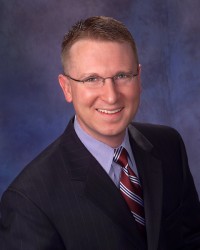 Micah Craven
Professionals seeking a competitive edge can learn the communication skills they need to lead, influence and inform others, thanks to a new workshop offered by Drake University's College of Business and Public Administration in partnership with Dardis Communications Inc.
All graduate students in the College of Business and Public Administration will participate in Leadership Essentials, an intense, highly interactive workshop conducted by Dardis Communications Inc.
"This is a unique benefit that Drake is offering at no additional charge that's not part of other graduate business programs in Iowa," said Danette Kenne, assistant dean of the College of Business and Public Administration.
"We have partnered with Dardis Communications on other programs," Kenne added. "Each time, we've been impressed with their ability to connect with students and help them gain the knowledge and skills they need to advance their careers."
One of the topics the 15-hour workshop will cover is the impact of first impressions and introductions.
"Too often, the first impression is left to chance," said Micah Craven, vice president of Dardis Communications. "Studies have shown that, in general, we form a first impression of someone within 7 seconds of initially meeting. Many times this happens even before we speak.
"This new program focuses on how to be deliberate and purposeful in the impressions we make and the messages we deliver," Craven added. "This holds true for one's attire and presence and in the way messages are formulated and articulated as well. These are critical components we have found that employers are looking for in new graduates and their next generation of leadership."
Students who take the Leadership Essentials workshop will learn to:
Distinguish oneself as a leader through professional presence
Organize thoughts quickly and present them persuasively
Control nervousness and think under pressure
Captivate audiences with a professional delivery style
Handle Q & A sessions with ease
The College of Business and Public Administration is enrolling students for the fall semester in its four graduate programs:
Master of Business Administration
Master of Public Administration
Master of Accounting
Master of Financial Management
For more information, visit www.cbpa.drake.edu, call 515-271-2188 or send an e-mail to cbpa.gradprograms@drake.edu.