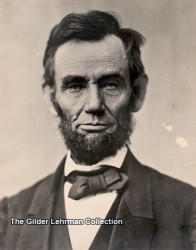 Abraham Lincoln, June 3, 1860, by Alexander Hesler, Gilder Lehrman Collection.
MEDIA CONTACT: Lisa Lacher, 515-271-3119, lisa.lacher@drake.edu; Tory
Olson, 515-271-1834, tory.olson@drake.edu
On the heels of America's 233rd birthday, Drake University is launching a program on responsible citizenship, featuring national traveling exhibits on Presidents John Adams and Abraham Lincoln, along with lectures and special events.
The initiative, "Citizens Arise! -- the Foundations of Democracy," aims to engage students, teachers and citizens in learning about the democratic process as an instrument for managing the challenges of the 21st century.
Events and both exhibits -- "Abraham Lincoln: A Man for His Time, A Man for All Times" and "John Adams Unbound" -- will focus on promoting historical awareness, responsible discourse and dissent and support for democratic institutions.
To begin the series, "Citizens Arise!" will kick off with a free, public lecture on Lincoln at 7 p.m. Wednesday, July 22, in the Cowles Library Reading Room, 28th Street and University Avenue.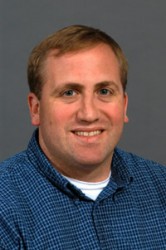 Matthew Pinsker
Matthew Pinsker, the Brian Pohanka Chair of Civil War History at Dickinson College in Pennsylvania, will discuss "Abraham Lincoln: Private Man, Public Leader."
Pinsker has published two books and numerous articles on Lincoln and the Civil War era, including "Lincoln's Sanctuary: Abraham Lincoln and the Soldiers' Home."
For more details about the course, including credit options, contact Susan Breakenridge at 515-271-3994 or susan.breakenridge@drake.edu.
The schedule for the later free exhibits, which are made possible by grants from the National Endowment for the Humanities, appears below:
Oct. 28-Dec. 11 -- "John Adams Unbound" traveling exhibit, Cowles Library Reading Room
Jan. 11, 2010-Feb. 8, 2010 -- "Abraham Lincoln: A Man for His Time, A Man for All Times" traveling exhibit, Cowles Library Reading Room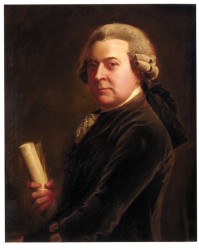 John Adams, unknown artist, undated. National Park Service, Adams National Historical Park, Quincy, Mass.
Read more about the series and view a complete list of events online at citizensarise.drake.edu.
For more information on the series, contact Claudia Frazer at 515-271-3776 or claudia.frazer@drake.edu.
More information on the traveling exhibits
"John Adams Unbound"
has been organized by the Boston Public Library and the American Library Association Public Programs Office.
Believing that an "ample and well chosen Assortment of Books" could serve both intellectual and political purposes, President John Adams (1735-1826) assembled one of the greatest private libraries in early America. The traveling exhibition is based upon the gallery exhibition of the same name mounted by the Boston Public Library in 2006, the first public display of Adams' complete 3,500-book collection. The John Adams Library has been on deposit at the Boston Public Library since 1894.
"Abraham Lincoln: A Man of His Time, A Man for All Times"
is a national traveling exhibition organized by the Gilder Lehrman Institute of American History, promoting the study and love of American history since 1994.